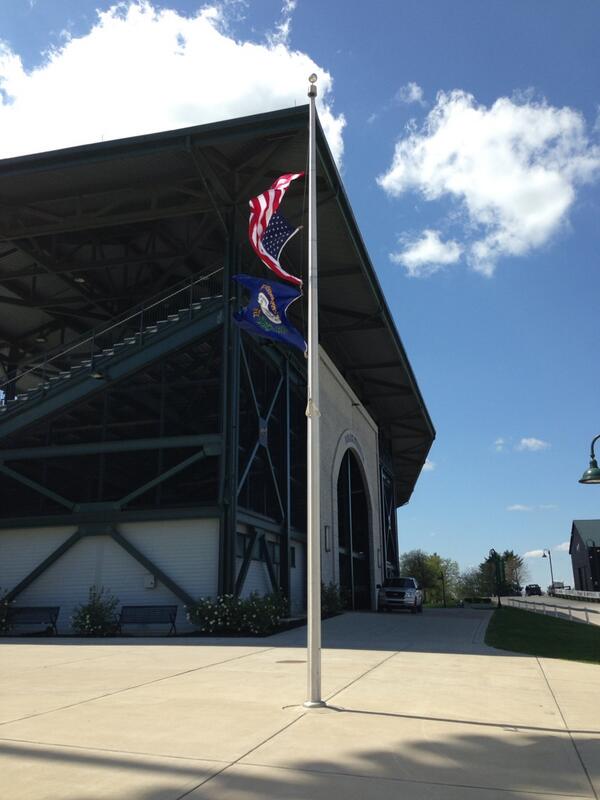 eventfulifebook: RT @samanthalclark Flags at half mast in respect of Boston Marathon bombing & West, Texas explosion victims http://t.co/XXE48i276m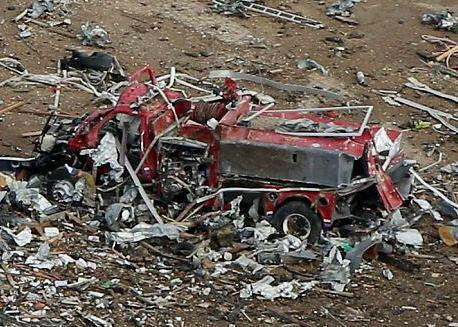 Tesserae2: Devastating image :( RT @carolynjohnsto5 First fire engine on scene. #WestExplosion http://t.co/dLSHzVePL0



August Skamenca: Federal investigators gathering evidence well outside the immediate blast zone in West, Texas. #explosion http://t.co/cLIo3brFSq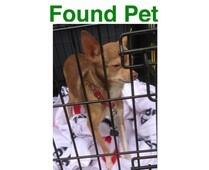 loveydove: Animal lovers rally to help West, TX pets displaced by explosion! Pls RT! #Hope http://t.co/BmX5N5stsN http://t.co/y8BezcoHok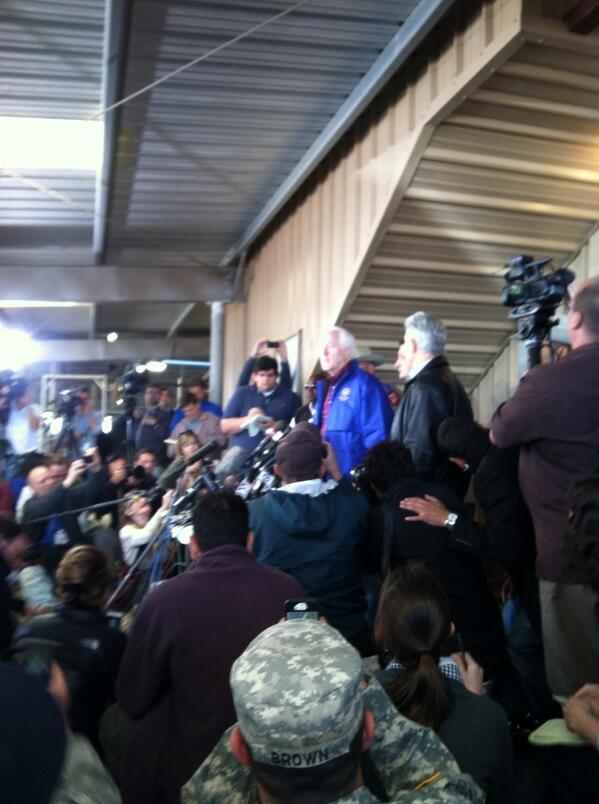 LauraAnthony7: TX Sen. John Cornyn now says 60 people unaccounted for after fertilizer blast in West, Texas. 12 confirmed dead. http://t.co/wzYh0Jy0Ab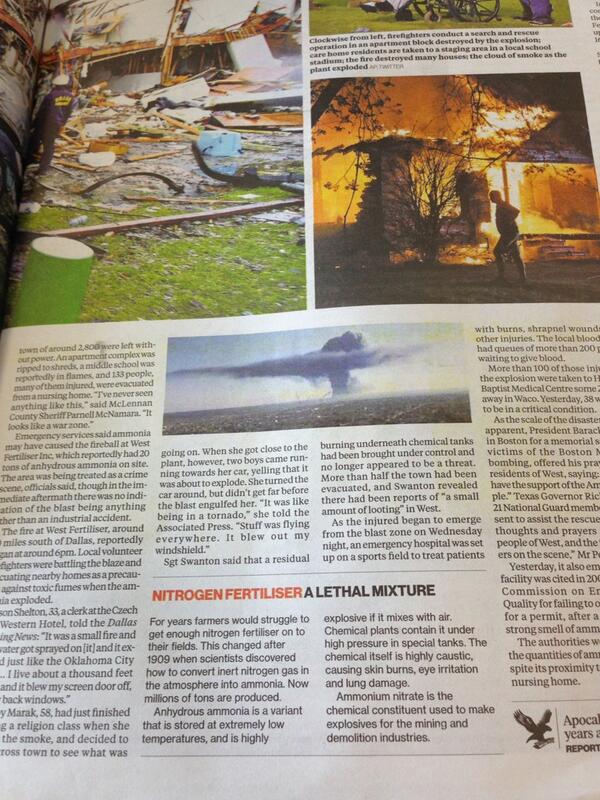 Beckie_Smith_: Eek MT @TheMediaTweets Independent also used a five year old picture of an explosion in Texas… http://t.co/KTysTvPANu (via @wilreidie)



razorheart73: 27 killed, dozens injured as suicide bombing hits Baghdad cafe police http://t.co/oSf6Lz2YUD http://t.co/rXixWUv4wY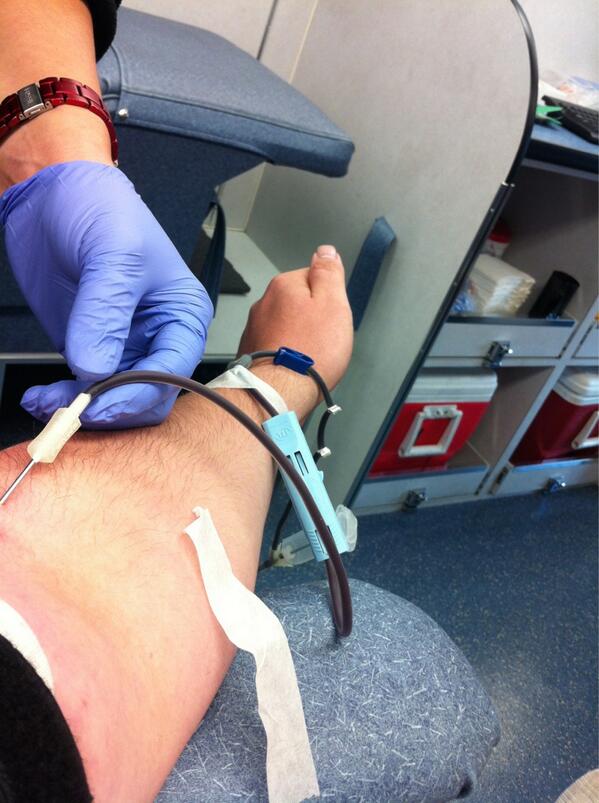 ChikageWindler: <3 RT @Chris_Garner1 @ChikageWindler I donated blood today to help the people of West,TX injured by the explosion http://t.co/FxepuSUyuA



Tyler Foster: @VelVelHoller This was from today near West, TX. After the explosion yesterday, the pets havent been forgotten. http://t.co/tA6wrwgwuH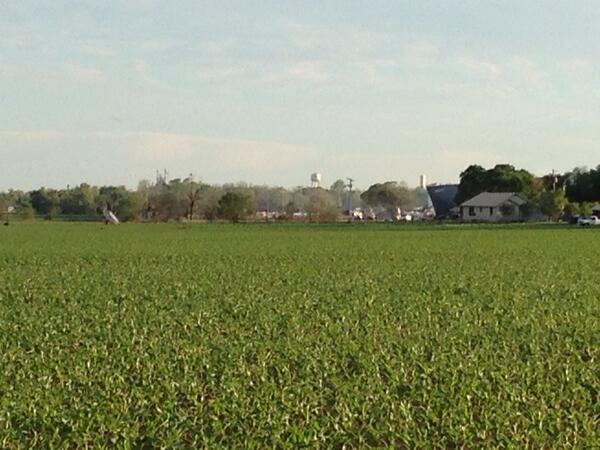 ScottFerrell: RT @TMSWatchdog Closer photo of explosion site. #westexplosion http://t.co/BEiHOFunm0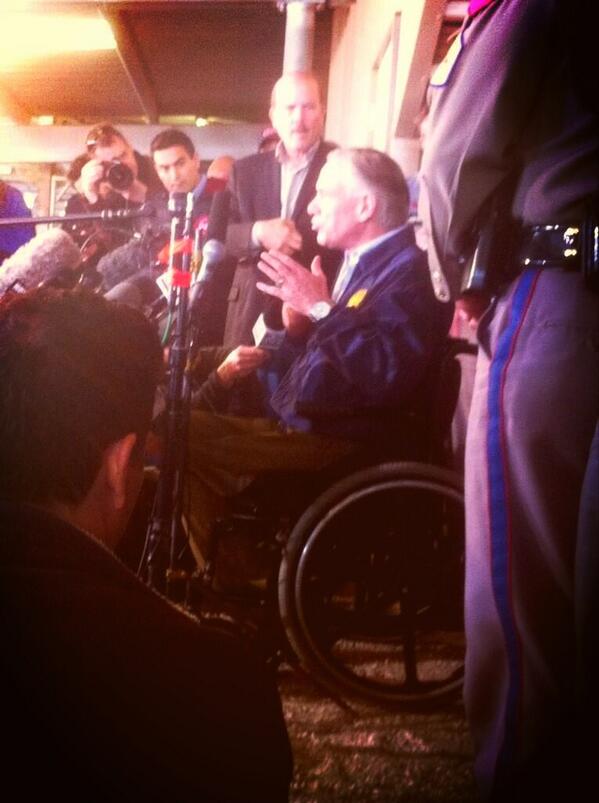 iNewsReporter: Texas AG Abbott says site of explosion looks like a bombing site in Baghdad #westexplosion http://t.co/MJetMttCX3



Matthias R H WHT: Massive explosion at a fertilizer plant in West, Texas has left between 5 & 15 people dead. More than 150 injured http://t.co/fUHe5Hz8M8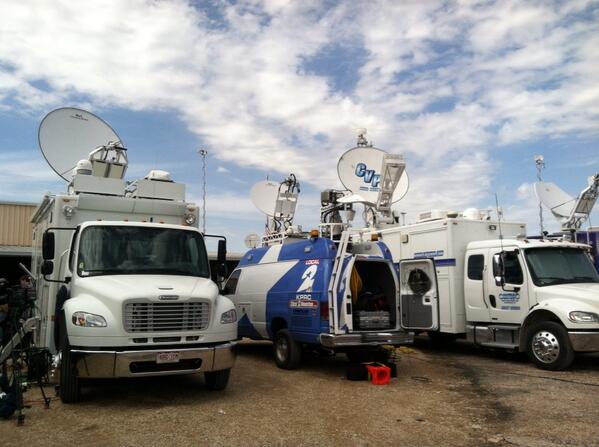 LauraAnthony7: Huge media presence in tiny town of West, TX where search and rescue efforts continue. No smoke in clearing skies. http://t.co/OfGFx7KIfh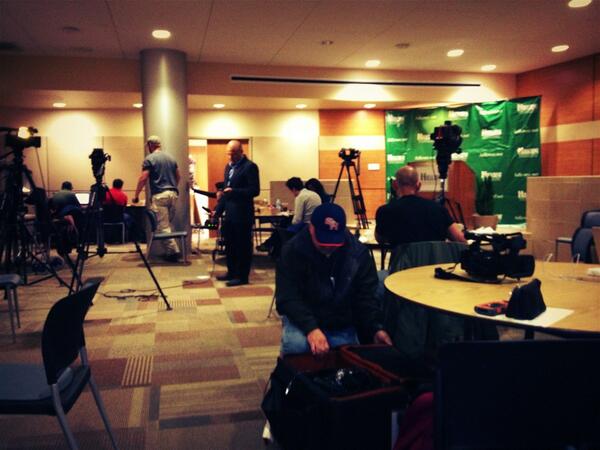 charlypotts: In #Waco, #Texas at the medical center now where the wounded from the explosion are treated http://t.co/WLdbJK5HoS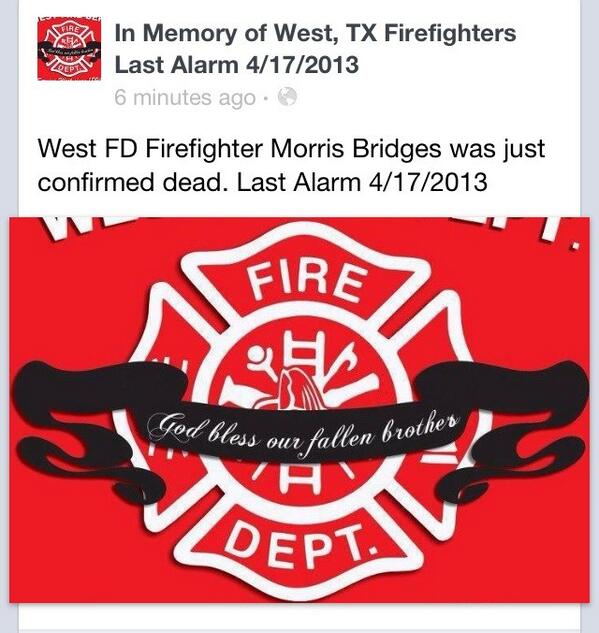 Lisaml1981: RT @NewsBreaker BREAKING UPDATE: FD member Morris Bridges also confirmed dead in West, Tx. plant explosion. http://t.co/nGZH513mC0 — v …



clevergabe: In this Instagram photo provided by Andy Bartee, a plume of smoke rises from a fertilizer plant fire in West, Texas http://t.co/EBOxh2dMOR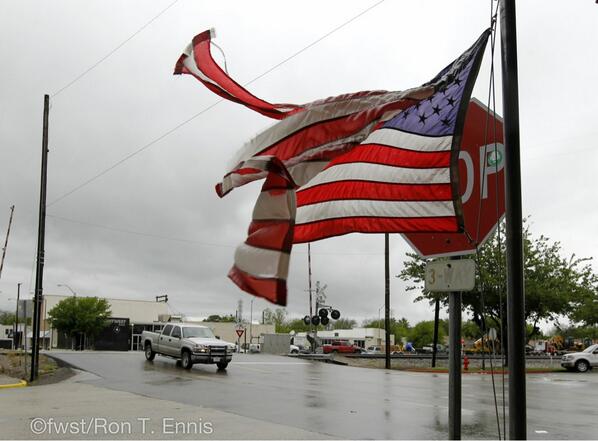 SashaLaGrange: @rtennis A shredded U.S. flag flies on Main St. In West, Texas on Thursday. #West #Explosion http://t.co/nfDNHKKXX7



Cody Lillich: Incredible photo by LM Otero of @AP - Firefighters search area destroyed by a fertilizer plant explosion in West, TX http://t.co/gf7CB6osJz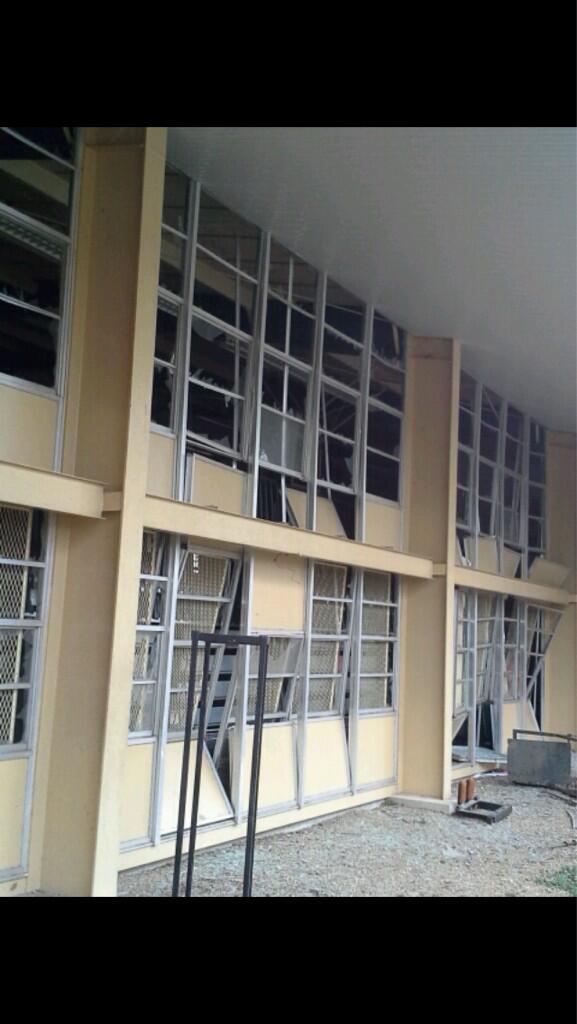 NewsBreaker: NEW PHOTO: Backside of middle school in West, Texas; windows blown out following fertilizer plant explosion http://t.co/bkU9KawvJg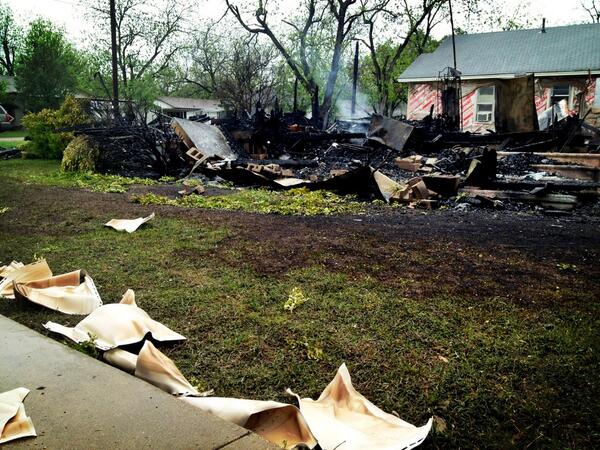 CurmudgeonsClub: RT @BuzzFeedAndrew A house that was leveled by the explosion in West, TX (photo: @DavidSchechter) http://t.co/TQRqCe6NK3



Media Master: Death toll now at 15 killed 160 injured at #WestTx Live Picture http://t.co/jcXLAqG1dT



David Duitch: Editors at #Dallas Morning News plan coverage of #westtx explosion #TwitPict http://t.co/CB0t6HZT8K



SalArmyChattown: Salvation Army is responding after fertilizer plant explosion in #West Texas: http://t.co/AjtW78wTaX #prayfortexas http://t.co/tWM7R0rSXn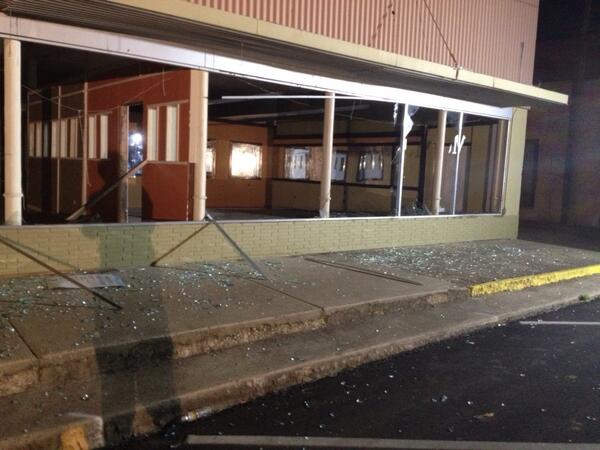 dtmultimedia: RT @bobbycblanchard More broken windows in West, Texas — presumably broken from fertilizer plants explosion: http://t.co/DE8blgD9fW



jmac25: @DougDelonyKHOU The viral photo of #WestTX explosion is NOT #WestTX. Its Big Spring, TX in 2008. http://t.co/U0ahXqEvU8 correct



NewsBreaker: WATCH: New video of #WestTX fertilizer plant explosion that killed 5 to 15, injuring 150+ http://t.co/jMziBkX6Lu http://t.co/1o2Ue6OFgZ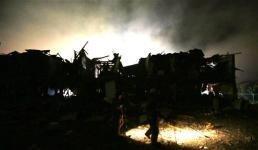 rgilliescanada: @AP Police: 5 to 15 people killed in Texas explosion. http://t.co/mFnHqCuBAe http://t.co/NnDpBwNeWi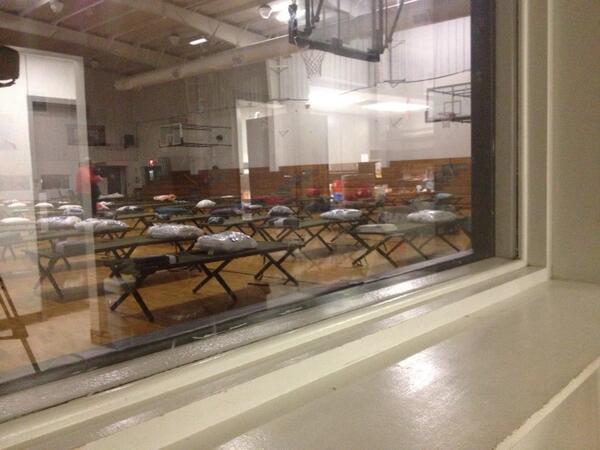 keyetv: RT @AdamBennettTV Three people have come to shelter in Abbott, resting now. #westexplosion http://t.co/98MXGAzXi0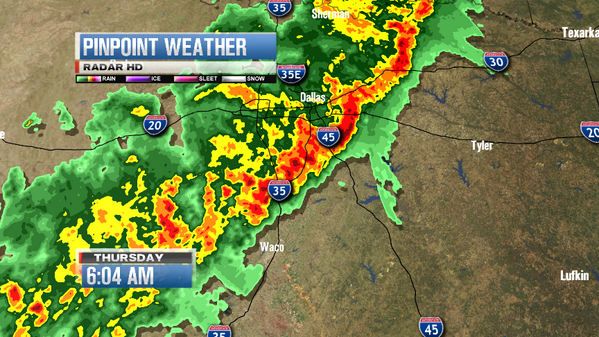 wwltvweather: Strong storms are moving through #West Texas where the fertilizer plant explosion happened overnight. http://t.co/8FBRTb7ltr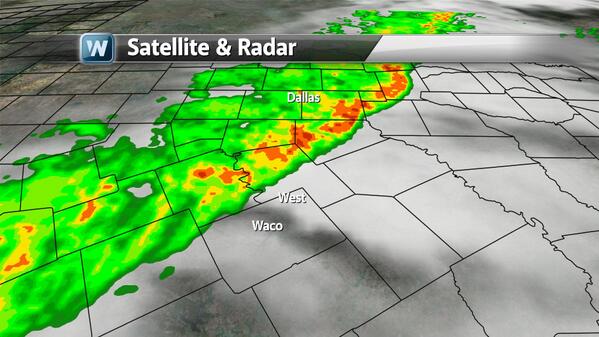 weathrlver: Storms quickly approaching West, TX, the scene of a tragic explosion overnight. #txwx #WestTX #Waco #explosion http://t.co/PjHR5mNj03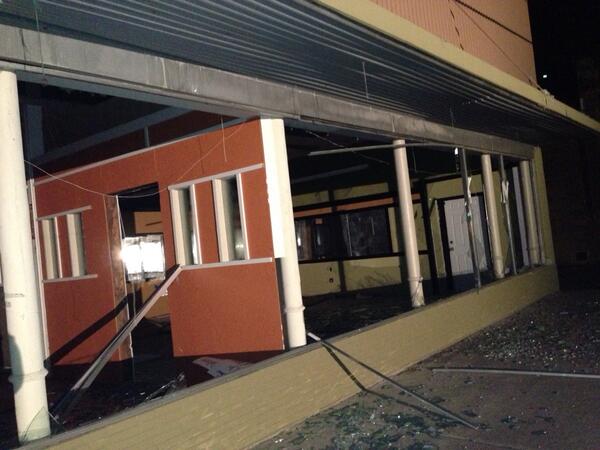 Chris_Kane7: RT @CeciliaVegaABC Blasted out windows, twisted metal in West, Tx. 7 blocks from explosion http://t.co/zAxDWkQEs0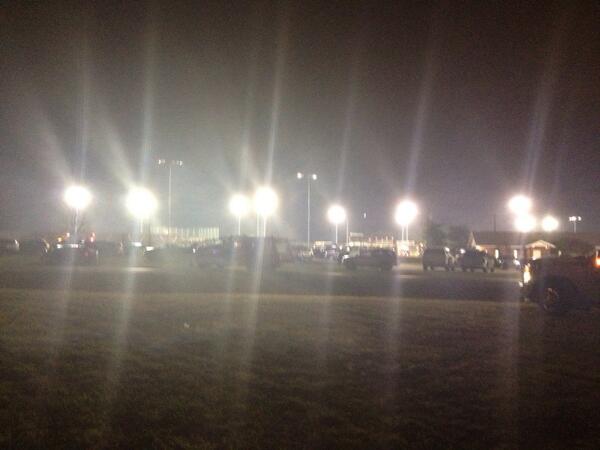 MORNINGMANIAC: RT @RayVilleda Field of fire trucks, ambulances and vans under field lights in West. @nbcdfw #westexplosion http://t.co/hOwI0DHgiq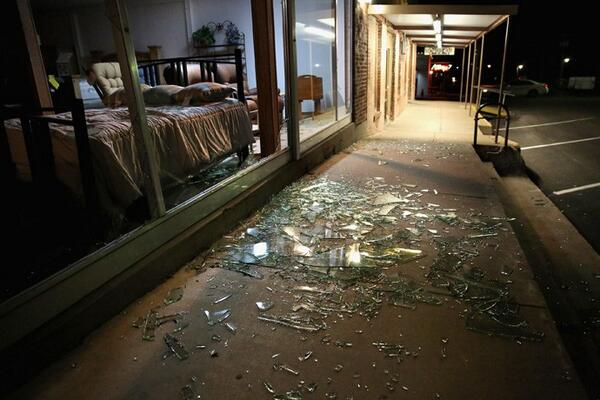 theinquisitr: Shop windows lay shattered on the sidewalk after the #West Fertilizer explosion in #Texas (Getty Images) http://t.co/FP1L7zYuJt



Express & Star: Heres #Sandwell - Leading on the #Waco blast, and with the latest on the #Nechells fire in Birmingham http://t.co/SUVXMl6Dfq



Jim Roberts: Powerful images of devastation from blast at Texas fertilizer plant. http://t.co/CyW7u3ixno via @reuters http://t.co/8qvdejgMMf



Jim Roberts: 5 to 15 people dead after devastating blast at Texas fertilizer plant, police say. http://t.co/tnyItgkFpg http://t.co/tPOTu9gy5O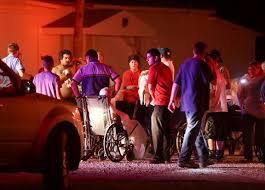 Bob1069: Prayers to all the victims, families, and people of West, TX from the deadly explosion at the West Fertilizer plant. http://t.co/TVMSrBJYjx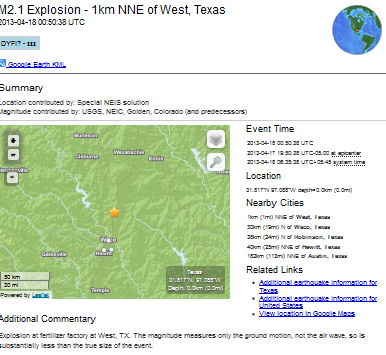 Disaster_Update: Waco Texas plant explosion registered as 2.1 earthquake, USGS says. #WestTX http://t.co/a16vshlv8M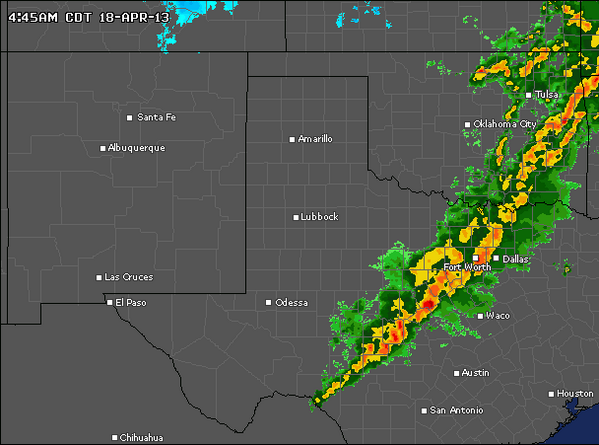 Brosner85: PHOTO: Heres the line of severe storms headed towards the scene of the fertilizer plant explosion in West, Texas. http://t.co/tzck2KEz6H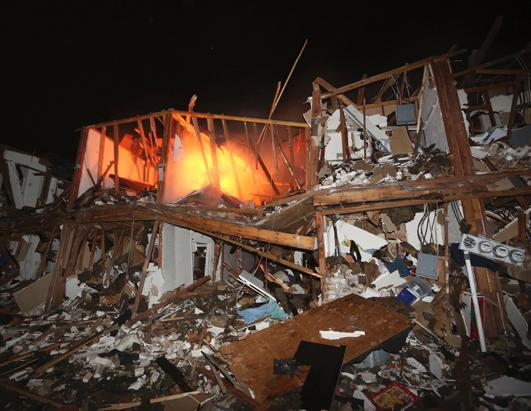 13LaSalleBlanks: Pic of an apartment building destroyed when that explosion occured at a fertilizer plant in West, Texas near Waco. http://t.co/DtsViCNX9I



NewsMutt: Two images of the damage caused by the Texas explosion. Note the childs toy in the second. http://t.co/Cn9GCdFiiA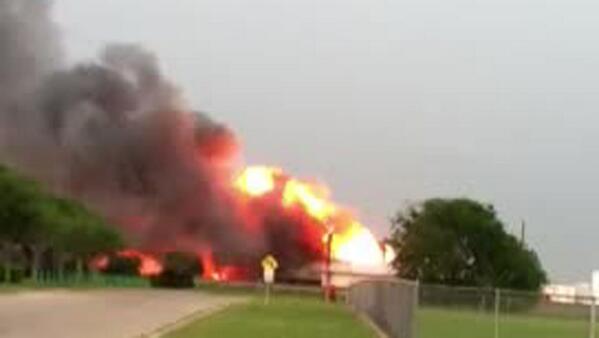 wfaachannel8: LIVE CONTINUOUS COVERAGE: West, Texas explosion on WFAA http://t.co/lqzz5fanVm #westtx http://t.co/QUeK4jPGRs



MicahGrimes: PHOTO: Brian Mechell of West, Texas took picture of fire before explosion - via @KCENNews - http://t.co/3ttJspJM07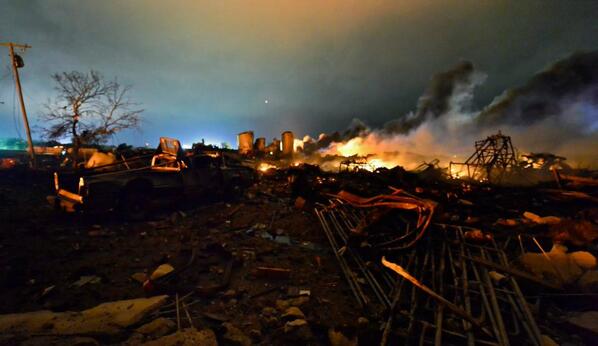 bruyneelsabine: The heavy explosion near the fertilizer plant in Texas completely destroyed. Eyewitnesses speak of a real war zone http://t.co/fU8IFDbVSG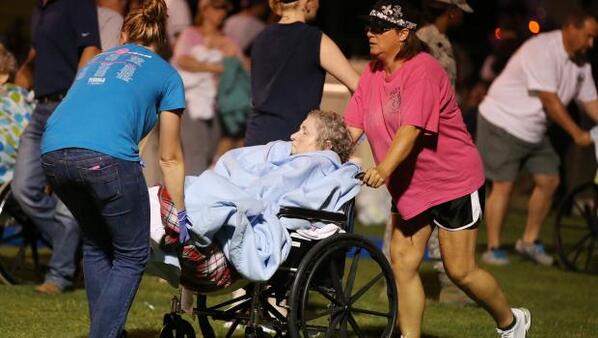 WTSP10News: Elderly person assisted at a staging area following an explosion at a fertilizer plant in West, #Texas. http://t.co/YZFIgvjTVc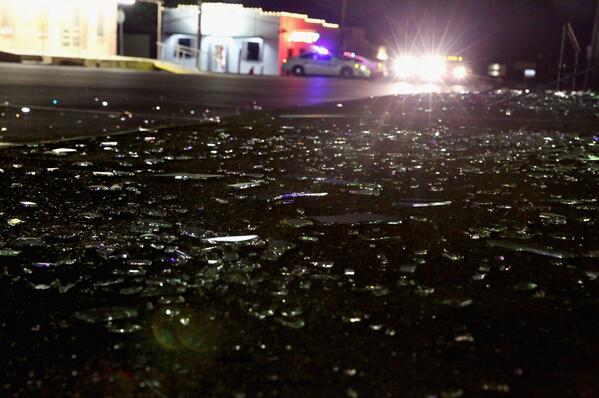 Mirror_Pictures: Blown out glass windows lay shattered on the street after the fertilizer explosion near Waco, Texas http://t.co/Z6sKWB6kmY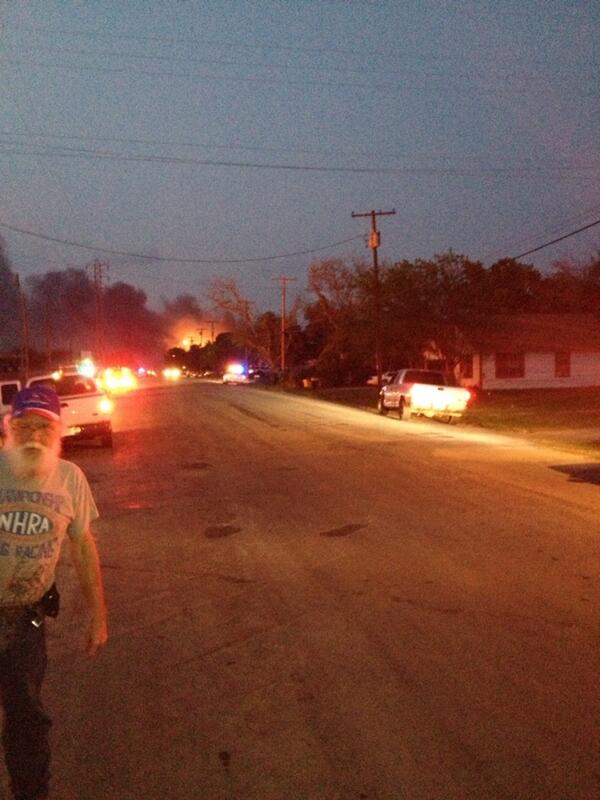 AdamBennettTV: Another house on fire from #westexplosion. Same courtesy on photo http://t.co/hqioLphAss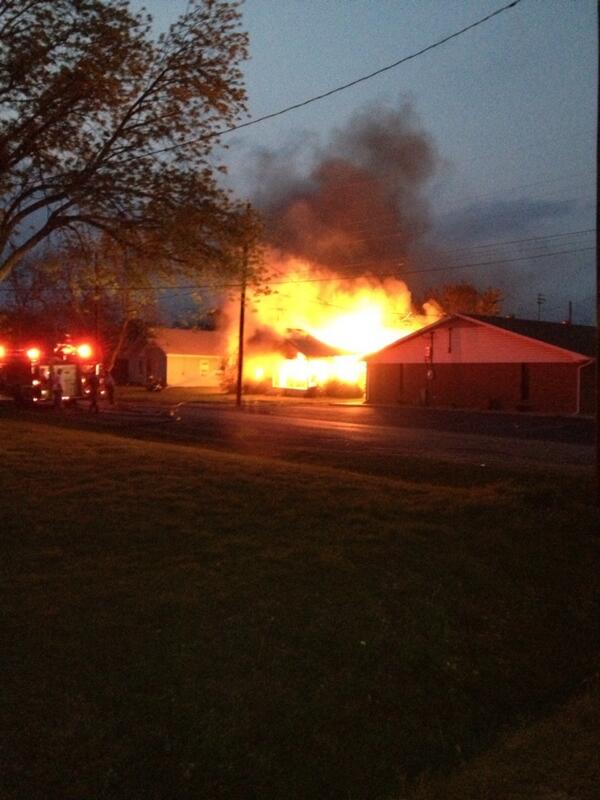 AdamBennettTV: House on fire 6 blocks from #westexplosion. Photo courtesy of law enforcement official on scene http://t.co/j3SskufKF5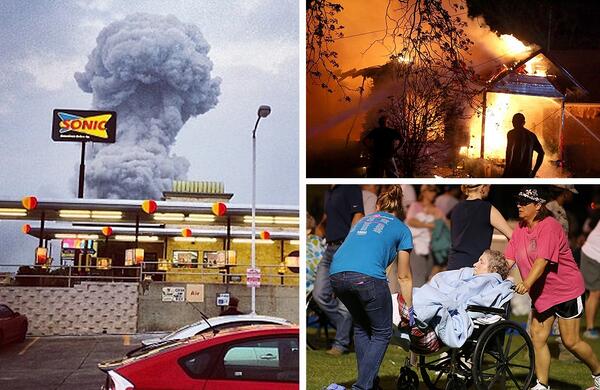 Mirror_Pictures: Latest pictures from the Texas fertiliser plant explosion http://t.co/QRjC4v89r9 http://t.co/9ELEvQzt8C



TuckerLee25: Everyone stop what your doing and pray for the people who died & got hurt today in the Texas explosion… http://t.co/dKr5BL8sgE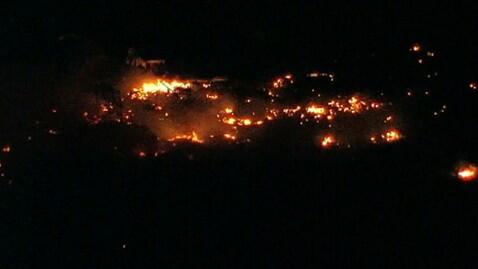 WAAYTV: Unknown number killed in Texas plant explosion http://t.co/i3fE0cb6Tp http://t.co/xPn1IULEcN



Freedom Twighter: Another fire near Waco, TX. Condolences, prayers, & well wishes to all involved. #FoxNews #RedEye can wait. Gd nite http://t.co/dUsvEZFAT0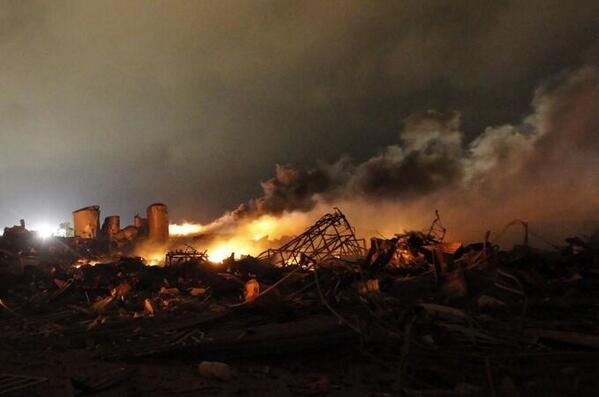 GeronimoSalina1: RT @ElizabethBrossa Stunning photo of the West, Texas fertilizer plant burning in the aftermath of the explosion. http://t.co/AZ3qjCHuEk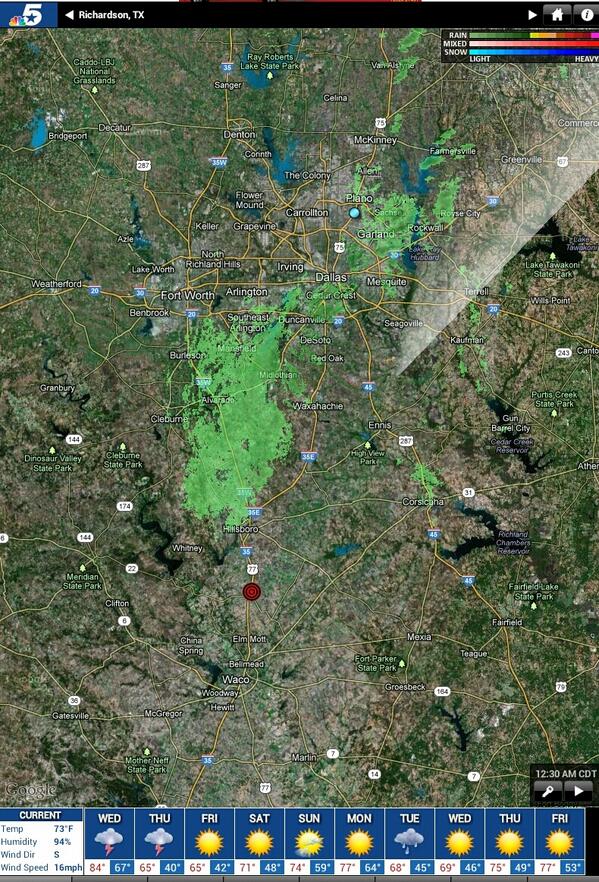 PugDaddyChris: NBCDFW Weather app shows 2.1 magnitude quake where explosion occurred in West, Texas. #nbcdfw #westtexas #explosion http://t.co/UIGKHAJGCv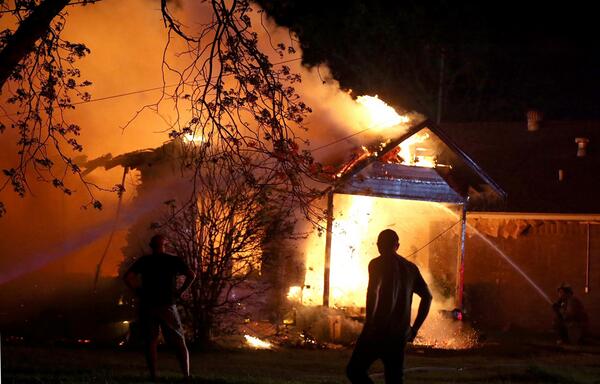 Mirror_Pictures: Devastating images coming from West near Texas this morning where a huge explosion has occurred at a fertiliser plant http://t.co/4i4aY5dadj



RyanWoodDFW: PHOTO: Apartment complex damaged by explosion in West, TX. (via @bird1304) http://t.co/ceFf3GcOUz



ShowtimeShawty: 75 to 100 houses/business destroyed by explosion in #Texas. #prayersfortexas #prayforboston http://t.co/9lNiEmIVas



HuffPostUKPics: Over 100 people reported to be injured in huge explosion at Texas fertiliser plant http://t.co/VW4Qn9zPs2 http://t.co/OgYJ5l3KCd



KrisB_KVUE: Hillcrest CEO says 100 injured here, 14 critical. Many being released now & at daybreak. #WestExplosion http://t.co/cI3V0Zol3T



LibertyGerard: RT @AJELive Photo showing explosion at fertiliser plant in town of #West near #Waco #Texas (from YouTube) http://t.co/WUTQtZfarf



57UN: Scene of devastation in #West, Texas, after explosion tonight. #westexplosion http://t.co/lUYC9WxLsu



Fox7photog: Hillcrest hospital in Waco holding press conf. now. More than 250 doctor not on duty came into assist. #fox7 http://t.co/OzdIHB4KVp



Eddy Suazo: RT @abc7newsBayArea NEW PIC: Texas explosion http://t.co/Bg2A6j3AnV MORE PHOTOS: http://t.co/1E68SLUHd7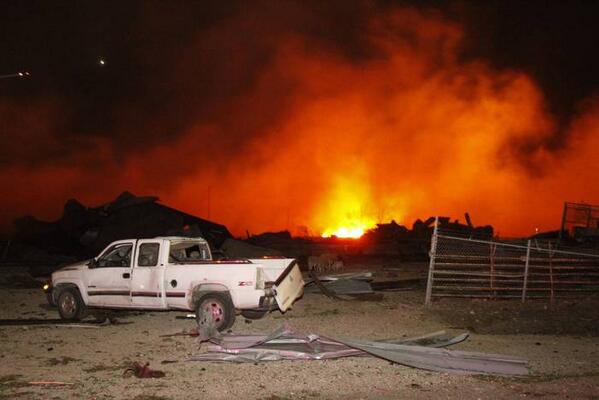 passantino: Scene of devastation in West, Texas, after explosion tonight (Ainsworth/Dallas News) http://t.co/6Yar6PIjZO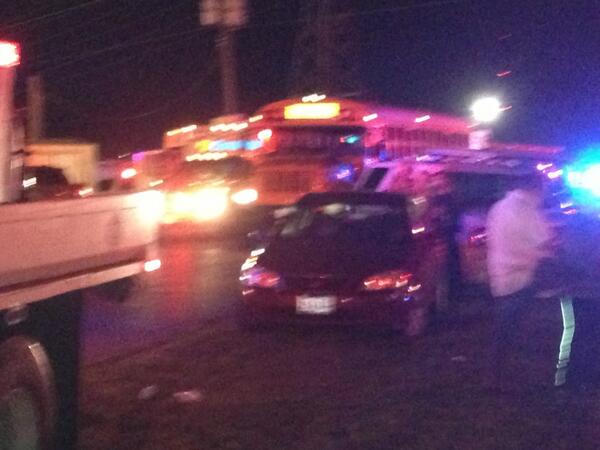 loveablekiki: RT @brian_new School buses used to evacuate people out of West. #westexplosion http://t.co/AOa7EjSB7r



Manila Bulletin News: Via @AFP #INFOGRAPHIC locating huge explosion at West Fertilizer plant in Texas, with many feared dead, injured http://t.co/i2CI1cDY1L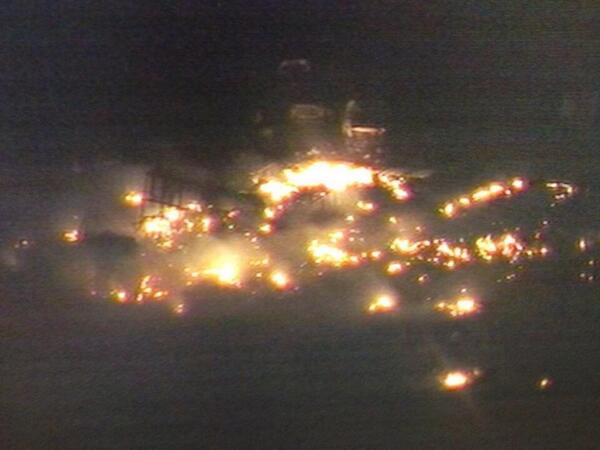 KBear143: Fertilizer plant in West, TX still burning… Too dangerous for fire crews still http://t.co/fiXSmYbjAs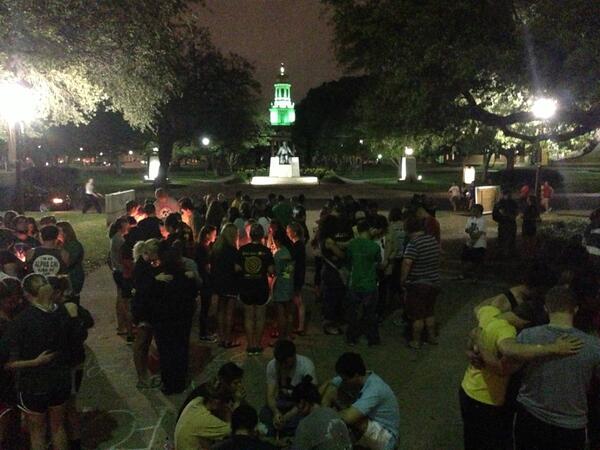 DewsSox79: RT @KimBhasin Photo of Baylor students gathered to pray for the people of West, TX via @Baylor http://t.co/VSzfg7GPPm



TheReallyRick: @NewsBreaker Very detailed map of the area of the #WestTX fertilizer plant explosion. Shows how close homes are. http://t.co/pdpRGz3V6h



SonsOfLiberty: Waco fertilizer blast killed more people than most recent tragedies in US :( Image and Video http://t.co/BtlDavxpXG http://t.co/376ay7WaLM



Justin Simmons: From the explosion in Texas WOW http://t.co/fjyjUU4bfC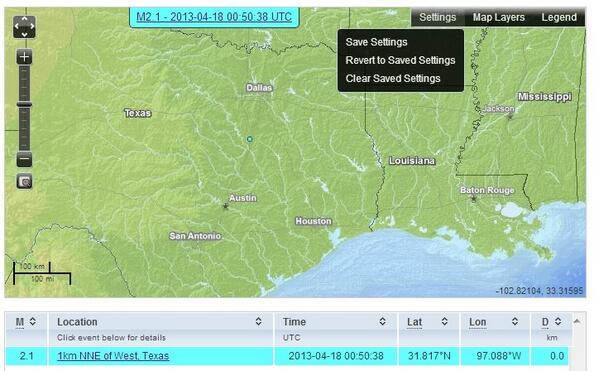 PHLTodayTonight: #BREAKING:USGS data shows West, Texas explosion registered as a 2.1 quake. http://t.co/3cpVshbsv4 (via @Clayton_Sandell)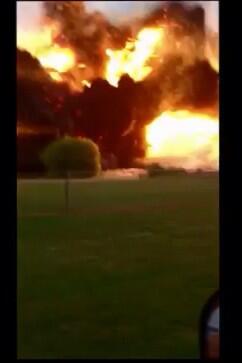 DerekOpina: Pic of the explosion in Waco, TX http://t.co/MC3nRqRbXW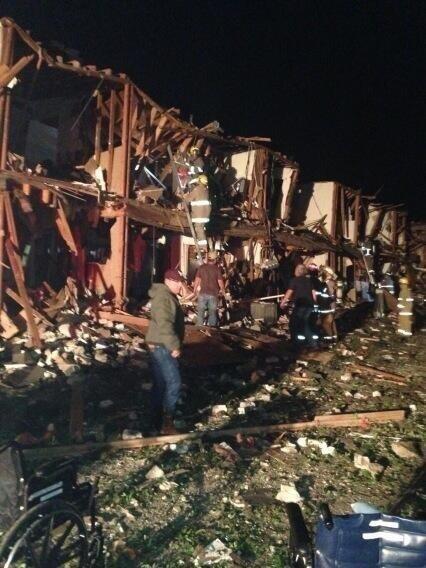 EdJReporter: (Latest via @AP) Unknown number killed in Texas plant explosion #westtx http://t.co/zQxFX7UFm8 http://t.co/uniTlrR7ul



Nathiest: Amazing photo of #waco s fertilizer plant explosion. http://t.co/GHFa1SwF1B



Molly: Yup. Not West, TX http://t.co/pDS2KWjw9B this pic used in @KTLA broadcast is from 2008 Georgia refinery explosion.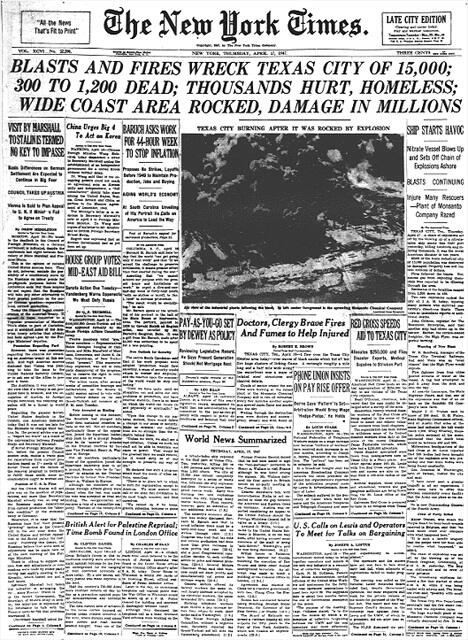 soy_eloy: @JasonMinnix @piersmorgan Texas City was the scene of a huge explosion almost 66 years ago to the day #Westtx http://t.co/SYD15WMvqw



hallarmsiren: Please RT Mushroom cloud pic shown here IS NOT FROM #WEST #TEXAS. Its a 2008 pic of Texas oil refinery explosion. http://t.co/lBjFPguNtX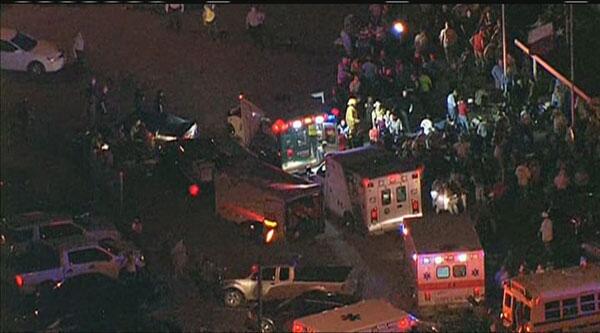 KHOU: LIVE VIDEO: Officials hold a press conference about the explosion in #West, Texas. http://t.co/ffSe8TXMls http://t.co/P44Nh2RNCN



Jill: wow RT @adamsteinbaugh New video of West, TX explosion. http://t.co/YTtLeXZKJn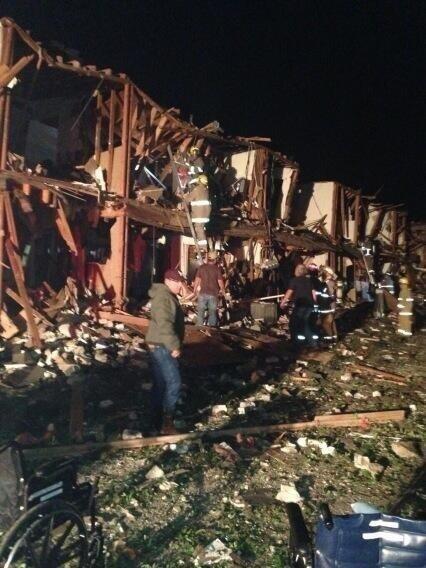 RohanRAL: Stunning photo of apartment near explosion in #West Texas 60 + have been reported dead #prayerforTexas http://t.co/lscb0XoQIM



kamedley: @ORweather Screen grab of fertilizer plant explosion in West, Texas. http://t.co/pCnnWkTory Just stunned. Unbelievable.



Yovanna Bieberich: RT @KenWayne First ground video coming in from #West TX explosion. Live update at 10 @KTVU #TwitPict http://t.co/yB8HZB0IWr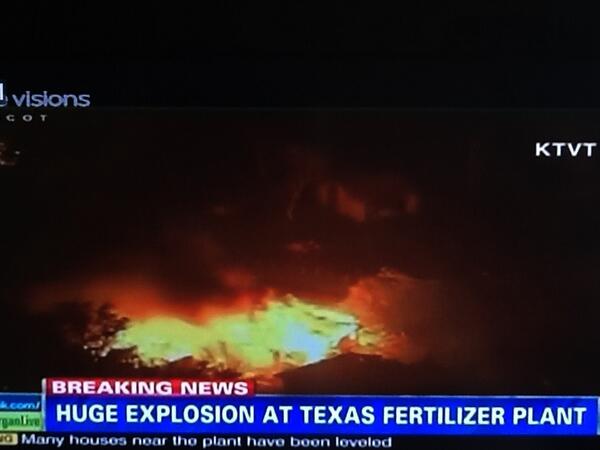 OfficialDarkCat: RT @Nattha_ThaiPBS Breaking news! Huge Explosion at Texas fertilizer plant: CNN http://t.co/cTqfEJcE5Y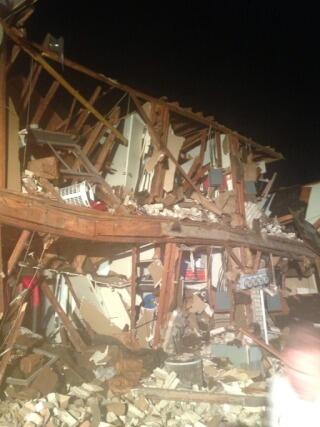 CrezzaaayHood: RT @FOX4 VIEWER PHOTO: Apartment complex in West, TX destroyed after fertilizer plant explosion http://t.co/xuUDBzdoVv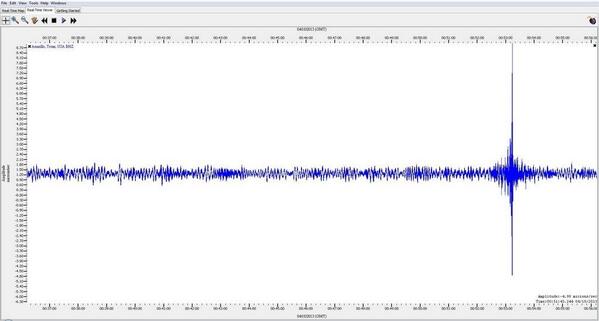 LHNetwork: WOW! @DrewTumaABC3 Explosion in #West, TX registered BIG TIME on seismograph in Amarillo (400m from blast) http://t.co/7lS5hQB840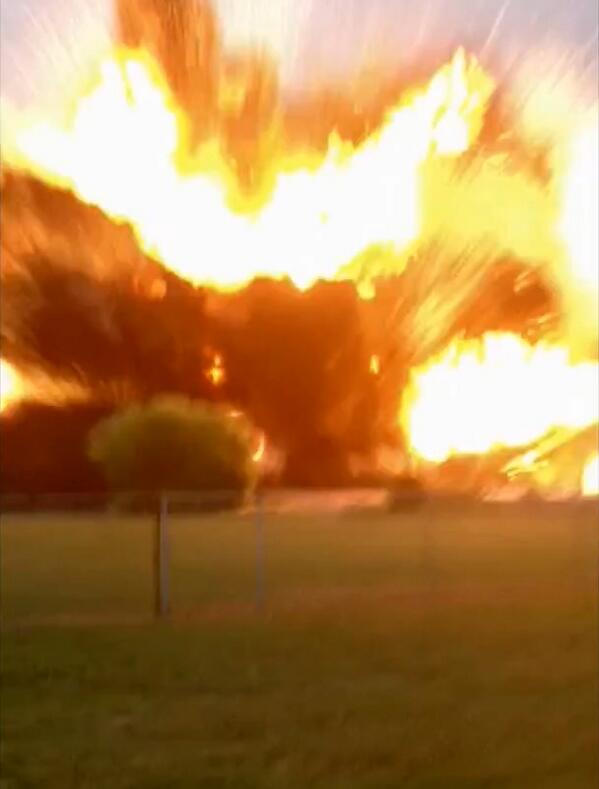 5upermancom: Terrible explosion in West, Texas. Many dead, more injured. Stay safe. http://t.co/0W6qQzIXuj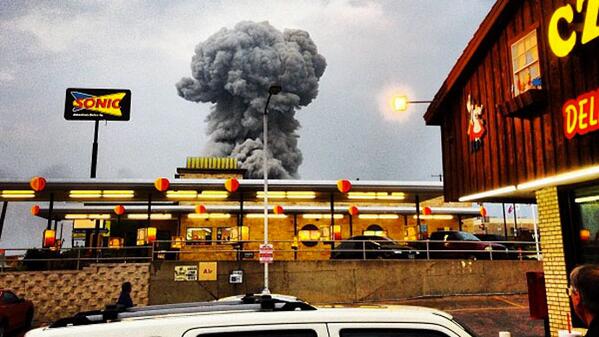 tf_8140: Dozens believed killed, hundreds injured in Texas fertilizer plant explosion — RT USA http://t.co/JyL38RMqGp http://t.co/gtcj9F9wuF



YahooSG: BREAKING: Hundreds injured and many dead in massive explosion at fertilizer plant near Texas: http://t.co/AE2gqFdxaw http://t.co/FA74tiKhCv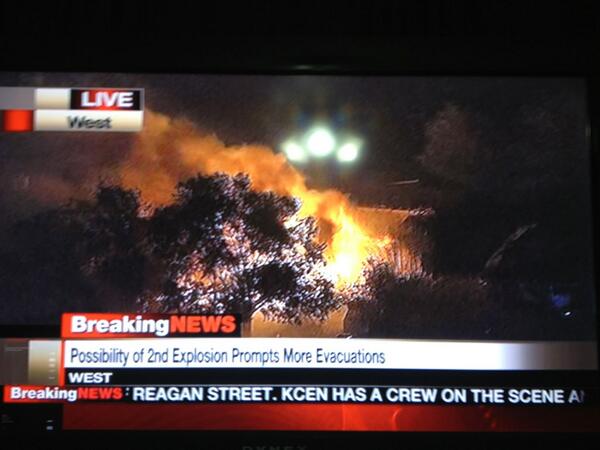 olliecaisawsome: The fire after the explosion… #prayforwest http://t.co/Spc80lyzZ1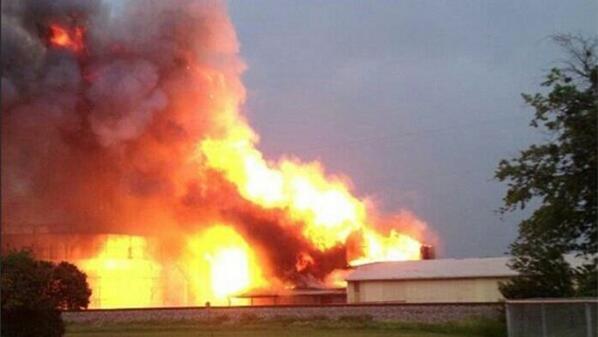 SydneyEditor: RT @newscomauHQ A shocking image of the fertiliser plant explosion near Waco, Texas, via FOX-44 http://t.co/aURuS0xtD2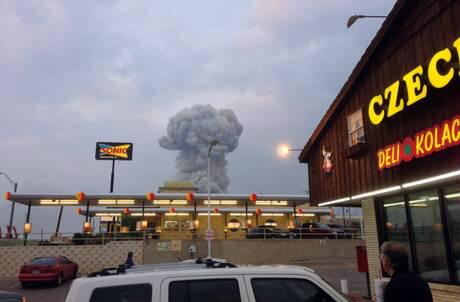 PuzzleAtWork79: RT @KathTX Yikes. View of explosion cloud from Czech Stop in #West, Texas: http://t.co/iVHo7NBf4X h/t @lettergirl #PrayForWest



Mai E.: Map locating #West, Texas (where the fertilizer plan explosion took place earlier today) http://t.co/nLc4JCCSdP via @patrickdehahn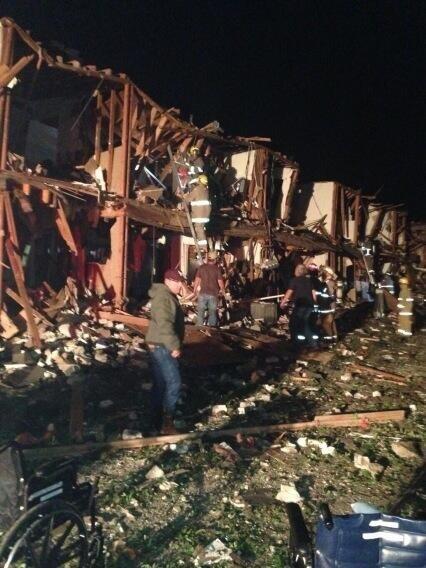 bigmarinersfan: RT @NewsBreaker BREAKING: Stunning photo of apartment near explosion in #West Texas - @roncorning http://t.co/XoagVGF7o2



Justin Roth: Photo of apartment complex practically leveled from the explosion in Texas. Photo via NBCDFW. @911BUFF http://t.co/7Ypju8Q9Qk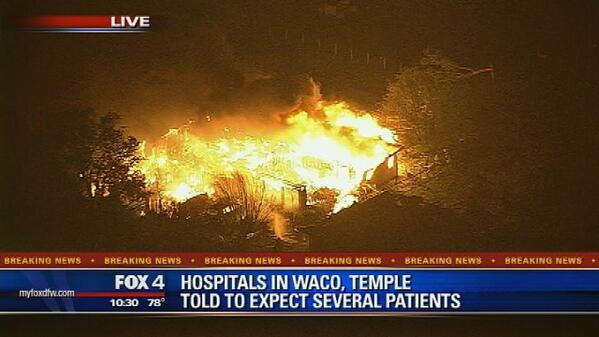 ArmeenAli: RT @FOX4 PHOTO: Nearby house on fire hours after fertilizer plant explosion in West, TX http://t.co/MCG1YTiLlJ



kaitlynsoares: @AndersonCooper reporting on the fertilizer explosion that happened 18 miles away from Waco. http://t.co/1LsbweUR3O



Matt Skrajner: A second GIF of the huge #Texas fertilizer explosion. Video: http://t.co/vYrfVYtoQM http://t.co/xpFMYj8RPI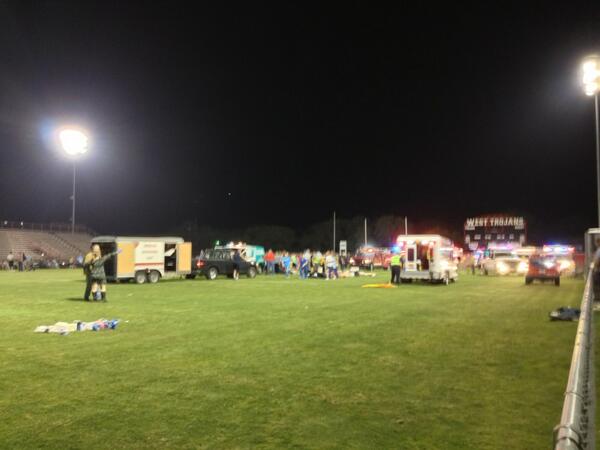 PatriotOfAKind: RT @pandi_s From Waco Tribs down in West, TX: Triage being performed on nearby football field after explosion http://t.co/VVizuujqTl …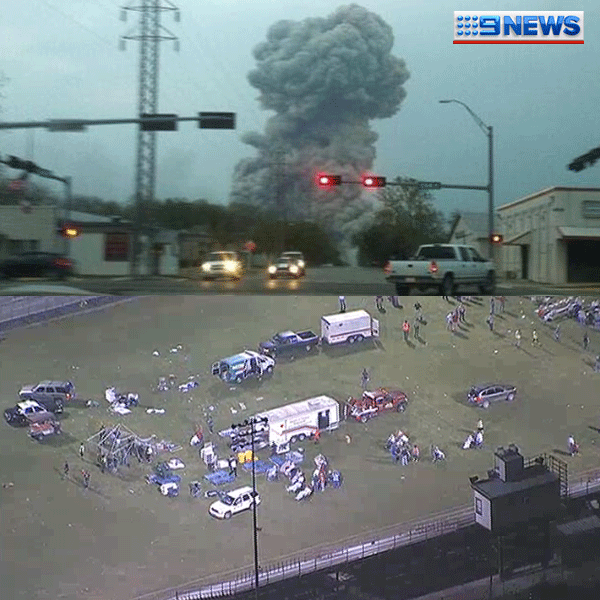 9newsmelb: DEVELOPING: Critical injuries and people trapped in buildings after an explosion at fertiliser plant in Texas, USA. http://t.co/uqa9Ka5J9S



MIGUELON: #WACO are on fire after a big plant explosion.Four blocks are effecting now. #BREAKINGNEWS http://t.co/ecq5vtknZv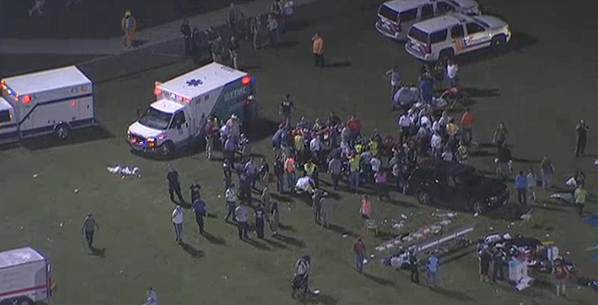 MiyamaeYukari: RT @Timcast High school football field being used to treat the wounded from Waco,TX explosion http://t.co/W9d5OT43mA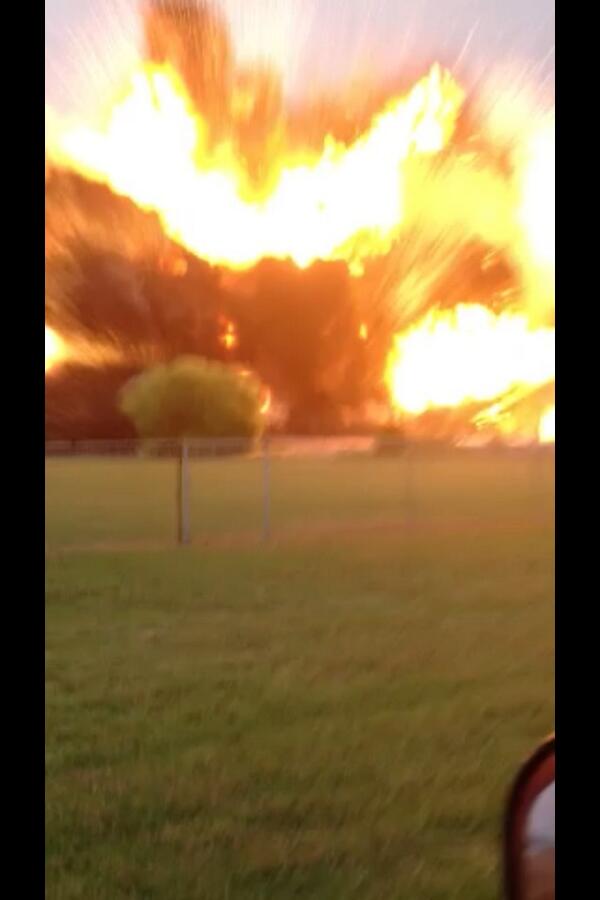 shelbypollard: @YourAnonNews Photo from fire in #Waco https://t.co/t8yh3kasxA



hicksonjd: Bottom right, fertilizer plant, top left high school believed to be on fire #waco http://t.co/vDHW47GBC8



Raphael Gluck: Multiple injuries after massive explosion hits town near Waco. 10 blgs burning. People trapped http://t.co/wt0eanoNgq via @KenWayne



Egyptiannaweya: RT @zaidbenjamin More pictures are coming out from #Waco #Texas after an explosion destroyed a fertilizer planet http://t.co/fMrEp5FOHZ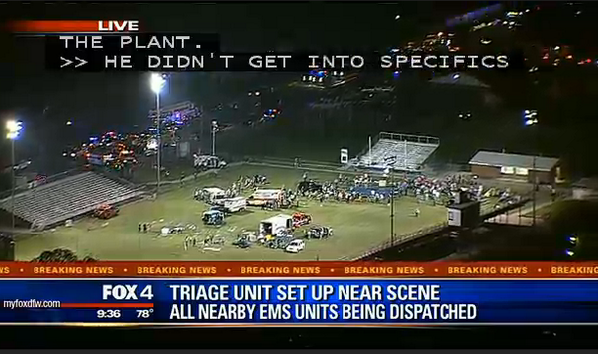 southerncagna: @NewsBreaker Multiple ambulances on scene at football field near Waco TX: patients being loaded onto helicopters http://t.co/IyBx3KeacF



Jonathan Wald: Spectacular explosion & fire at a Texas fertilizer plant near Waco. @piersmorgan has the latest live at 12A EDT http://t.co/gAsdWqSKIa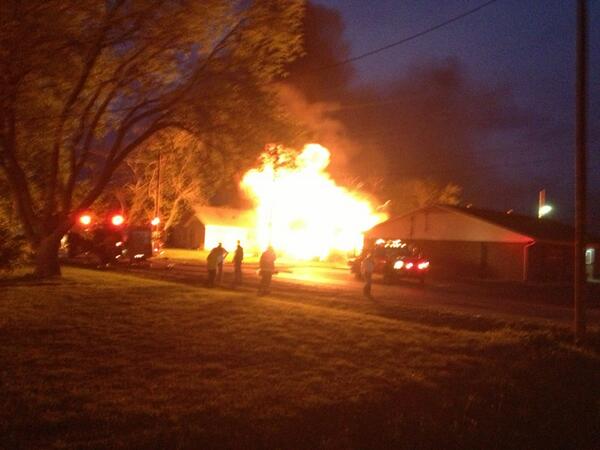 Criticalanglez: Photo: Neighboring house catches fire following Texas fertilizer plant explosion - @kirstencrow casualties? https://t.co/NjKZadmZjy



Rob: @Lana RT @Karina_Marlene #Waco DPS reports several injured and buildings on fire, could be heard 65 miles away http://t.co/Wt8x0n4EZq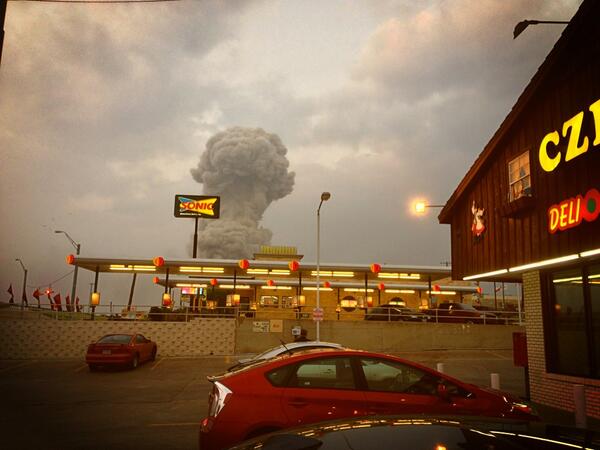 iamed_nc: RT @Asher_Wolf Photo of Waco, Texas explosion via @AndyBartee http://t.co/K2rzV34eoi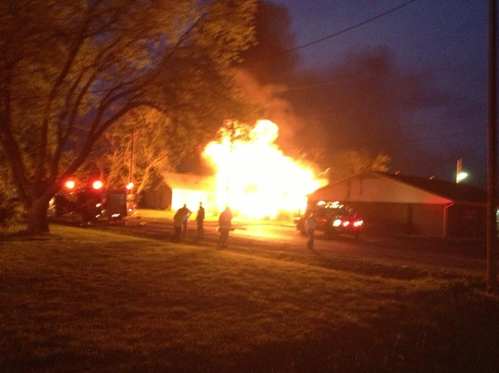 NewsBreaker: BREAKING PHOTO: One of the fires burning after a major explosion at a fertilizer plant near Waco, TX - @kirstencrow http://t.co/13ofXoXoJN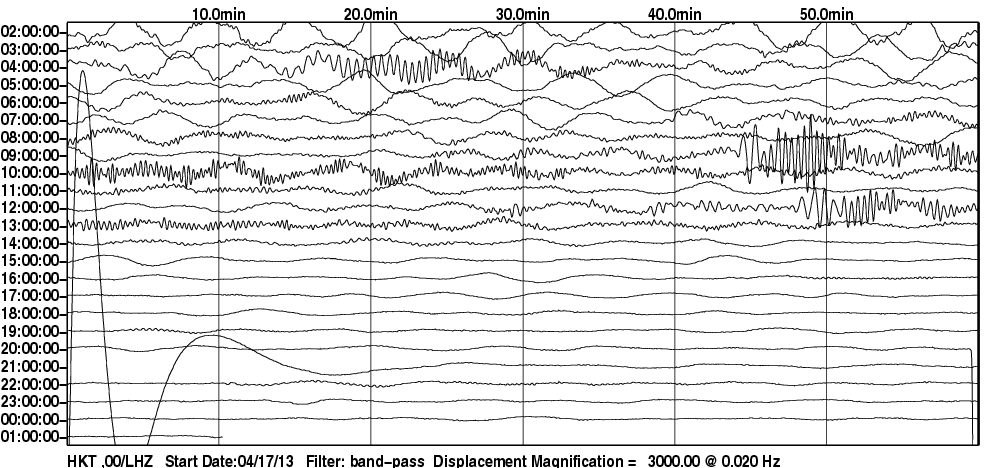 brandantl: I think this is the explosion on the earthquake sensor for #waco #texas fertilizer explosion. see the long wave? http://t.co/GEdJ6kCDi4



Jewish Bulletins: TEXAS: U/D - Ppl 65 miles away report feeling explosion that has happened in Waco Texas at fertilizer plant. Photo: http://t.co/2MKVf7tsCJ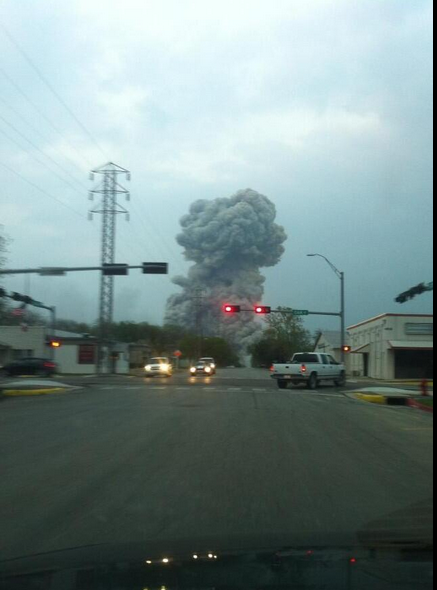 C0d3Fr0sty: Reports of a fertilizer plant explosion in West Texas (Waco Area) http://t.co/fD0dmOguNn